Oh hey, two updates in one week! Winning!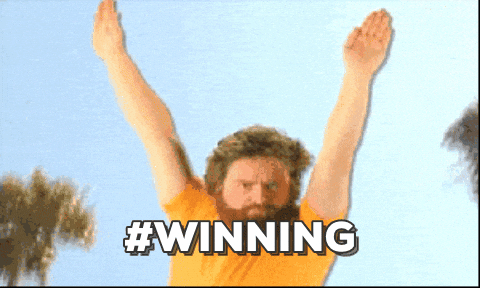 Day 4, Part 1: A Morning with the Animals!

This morning we woke up around 7:30. I felt a lot better, but was still a bit off. Still, wasn't bad enough to skip our plans that day! I spent some time this morning trying to change our FoP FP+ from 4:00 to sometime that morning, and after about 5 minutes of refreshing was able to switch them to 10:40 that morning! Score! I had the best luck with refreshing this trip.

At 8:30 we made our way down to the bus stop, and lucky day, 3 minutes later our bus arrived! This morning we were heading to the Animal Kingdom!

We arrived around 9:00 and had a bit of a wait at security, so didn't enter the park until about 9:15. We were shocked at the crowds this morning! We made our way through the Oasis, and found our first photopass photographer for the day!




After getting our pictures, we noticed some show was about to start right there, so swung by to check it out. It ended up being the parrot show (I'm sure it has a fancier name than this), and it was so cool to see! I love how they trained the birds to fly right there, and it was so cool to have them flying so close overhead (and not poop on us!).




Once the show ended, we were within our FP+ window, so made our way over to Asia to ride EE! I was a bit concerned about riding this since I still was feeling a bit off, but it turned out not to be an issue, and oddly enough after the ride my stomach felt much better! HA!




Our next stop was the jungle trek since we had some time before our next FP+. We love these trails, the details are amazing, and we love seeing all the animals. We ended up stopping in the aviary and taking a break on the bench in there, this has become one of our go to places to rest in the park recently.

While there, the CM working there came over to chat, and she was so much fun! She told us a lot about the birds (like did you know when a bird takes flight over you they judge their flight height based on where your head is, but once flying can't easily adjust, so if you stand up just as they take flight, they will hit you! This explains why a bird struck me in the head when I was a kid!). We also talked a lot about our pets and more specifically about our goofy dogs! We had such a good time talking to her we totally forgot the time, and when I finally looked at my watch, 40 minutes had passed! It was time for our FoP FP+!

We said goodbye to the CM, and thanked her for all the information, and let her get back to telling kids to stop chasing the birds. We quickly made our way over to Pandora! On the way over we saw a PP photographer with no line so of course stopped for a pic!




There was hardly any wait, and soon we were in the preshow. The group in front of us could not follow directions AT ALL. So when we went into the ride room, instead of stopping at their numbers, they kept going into the next room. Now, my mom and I were #14 and 15 (the last two spots), and at first I thought maybe there are two rooms of ride vehicles and we should follow. Well, we got into the next room and it was clear that was wrong, so my mom and I went back and got onto our spots. The group ahead of us however could not figure out why there was no room for them in the other room, and were arguing with people already in their spots that they should move for them. The CM working there was clearly getting frustrated with them! I don't blame him, this group was kind of ridiculous!

Eventually they figured it out and everyone settled in for the ride! This is the first time we rode at the top, and wow, the difference in wind is kind of crazy! The wind at the top is so much blowy-er than the lower levels, so much so that I could hardly see the screen since it kept blowing my hair directly in front of my face! I ended up having to hold my hair back with one hand just to see the screen.

After the ride, that group next to us caused even more problems, ha! Instead of exiting, they decided to circle up and discuss the ride! The CM kept begging them to please move, but they just ignored him. The poor CM was so frustrated and under his breath goes "I give up, I quit, I can't handle this anymore." Poor guy. I cannot imagine how hard it must be dealing with people like this all the time. These people were really rude, we heard them speaking English to each other, but when the CM tried to get them to follow instructions they pretended they didn't speak English. I really wanted to call them out on that!

Eventually that group finally moved on, so we made our way out. On the way out of Pandora we stopped at photopass photographers!




Our next stop was lunch at our favorite restaurant…and time to check in for our event!
Next Up: Festival of the Lion King Package!
​
Last edited: