'Cause when we're together
I'll forever feel at home
And when we're together
We'll be safe and warm
Doesn't matter where we are
If you're there with me
​

Hello and welcome to another one of my TRs. My family and I traveled to Walt Disney World from December 7-15th to do all the Christmassy things, and Galaxy's Edge for the first time. It was a trip full of firsts, included first trip with my whole family. As with any trip there were some amazing parts, and so not so perfect moments. As we always do, we made the best of all situations and had a fabulous time. I am so excited to share all of the highs, and yes even some of the lows.



So parents supervise your children and children supervise your parents, you are cleared for take off. I present to you, But did you die, a December 2019 Walt Disney World trip report.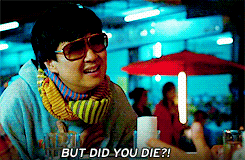 ​