Sadly, we're postponing to Sept 2021....here's hoping!
Hi all!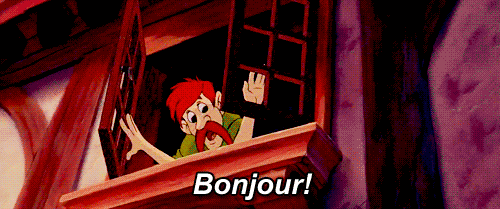 Welcome to my PTR: Disneyland Sept 2020 here we come! Yes, you're right, that is really far away. I'm just so excited; I can't keep it to myself anymore. Gotta start planning, and at least here I'm among friends.
Anyways, introductions!
Me: Tiffany, 32, giant Disney fan. I live in the DC area, and I'm a librarian by education but currently I do federal records management 'cause records is where the money is in librarianship, and I need money to pay for my Disney addiction. It's just me and my husband Trevor right now, along with a cat (cat's name is Lazyboy and he came with Trevor when we got married. I mostly call him "Cat").
Trevor: 34, combination Disney fan, Star Wars fan, and fan of letting me do things that make me happy. He does IT support for the government. As a huge Star Wars fan, he's really really excited for Star Wars land.
We'll be the main characters in this pre-trip report. My parents moved back to Las Vegas a few years ago, so it seemed like the perfect time plan a trip to Disneyland. Having rented points at WDW's Boardwalk last year and loving it, and wanting to stay onsite at one of the official Disneyland hotels, we decided to try and rent points at the Grand Californian Villas for 6 nights in Sept 2020. And just this week, we were successful! It took two owners booking us two different reservations, but we successfully rented a studio at the Grand Californian villas from Sept 13-19, 2020. 7 days, 6 nights, including over my birthday (Sept 18). Huzzah!
Trevor has never been to Disneyland, and while I've been to Disneyland a few times as a child, it was always just one day total, and we never ventured over to California Adventure. So this is my first adult trip where we can do whatever we want. I love (love) planning Disney trips, so I'm excited to learn all about Disneyland's quirks and features and make this trip AMAZING! Any tips, trips, recommendations...send them my way!
Me...studying up on Disneyland
Last edited: