It Was All Started by a Mouse
I have been taking requests for dining cards in two different threads for quite some time. In order to make it easier for me and easier for you to find your design, I am starting a new thread and the other two will be closed shortly.
In order to request a card:
Please provide:
Your number of adults and children (Disney considers a child an adult at age 10)

The number of nights you will be on the plan (they go by the number of nights, not days)

A family name or title for the card (if none is given, I will simply use a generic title)

And what dining plan you are on. (see below for dining plans offered) The default will be the regular dining plan unless otherwise stated.
I have been informed that there have been some changes to the dining plan for 2017. They are as follows.
There are 3 dining plans:
Quick Service - which is 2 counter service meals and 2 snacks per day
Regular Dining Plan - which is 1 table service, 1 counter service, 2 snacks per day
Deluxe Dining Plan - which is 3 table service and 2 snacks per day
As an aside: the default border for my dining cards is the rainbow border. I have a few others (see below), so if you would like something else, please let me know when you are requesting.
Default - Rainbow border
Red Dot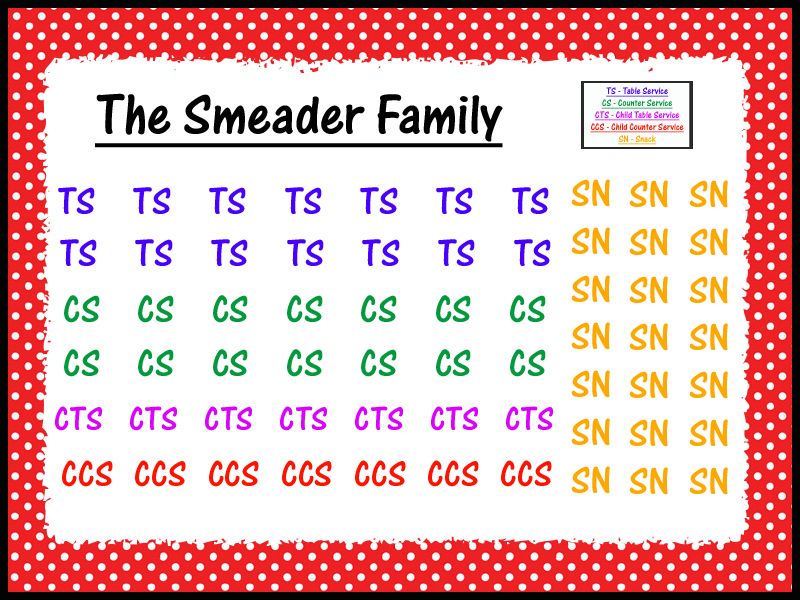 Pink Dot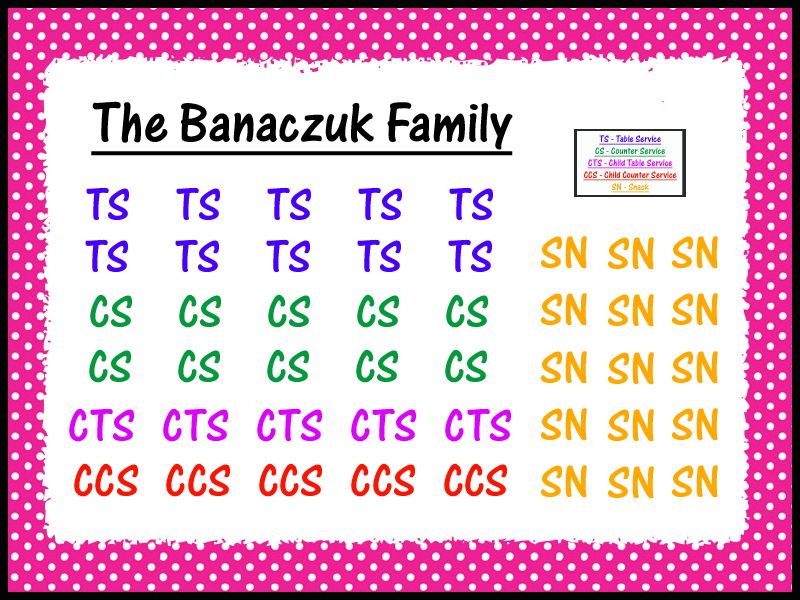 Blue Stars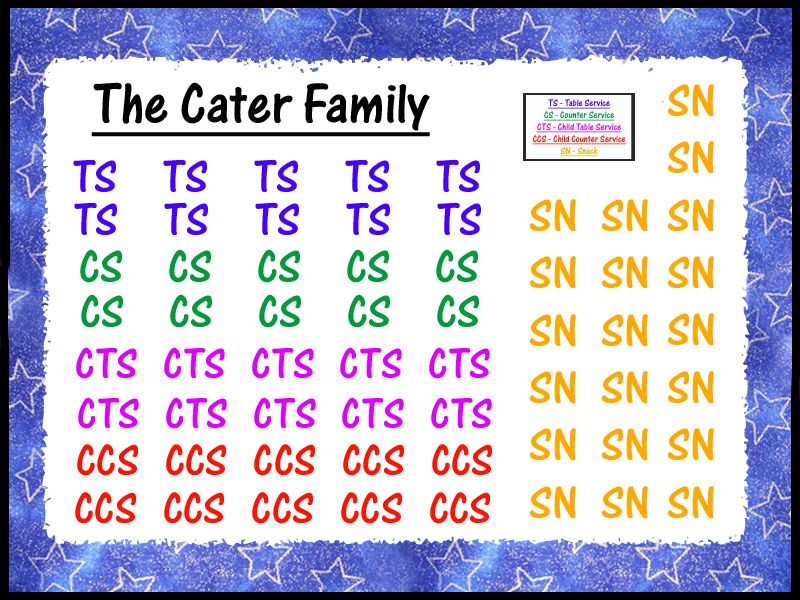 Last edited: