Hi, I've been reading that the droid backpacks are selling out. Wondering if anyone has a recent update on this issue? I will be there on the 30th Sep and don't want to worry about having to lug my 3 kids droids around in the boxes. Thanks!!
My DS built a droid in SWGE Orlando on Sunday. Backpacks were sold out, but we were lucky that a friend of ours was there opening weekend and bought a backpack for us then. A backpack is so much better than the bulky boxes, IMO. Instead of boxing up the droid for us, I had the cm at droid depot keep the box folded up and I put it into my large shopping bag (from the gift shops). DS (9) enjoyed carrying his droid in his arms mostly, or while wearing the backpack in front like a baby carrier. It's loud in SWGE, so at least we could hear him beep and light up when the droid was in front. DS did try putting the droid into the cardboard box at one point (because everyone else was carrying them this way), but that lasted all of 10 seconds. Once it started wobbling all around in the box, DS took it right out and put it back in the backpack.
You may want to bring backpacks that your kids already have with you. We found it so much easier using a backpack (the droids are heavier than I was expecting!).
You may want to check out these clear inexpensive backpacks from walmart as an alternative if the droids backpacks aren't re-stocked by your trip. I had bought one just in case the droid backpack sold out before my friend could get one for us. We have the BB droid and it fits in there nicely, and since it's clear you can see the droid the whole time (not hidden in a box).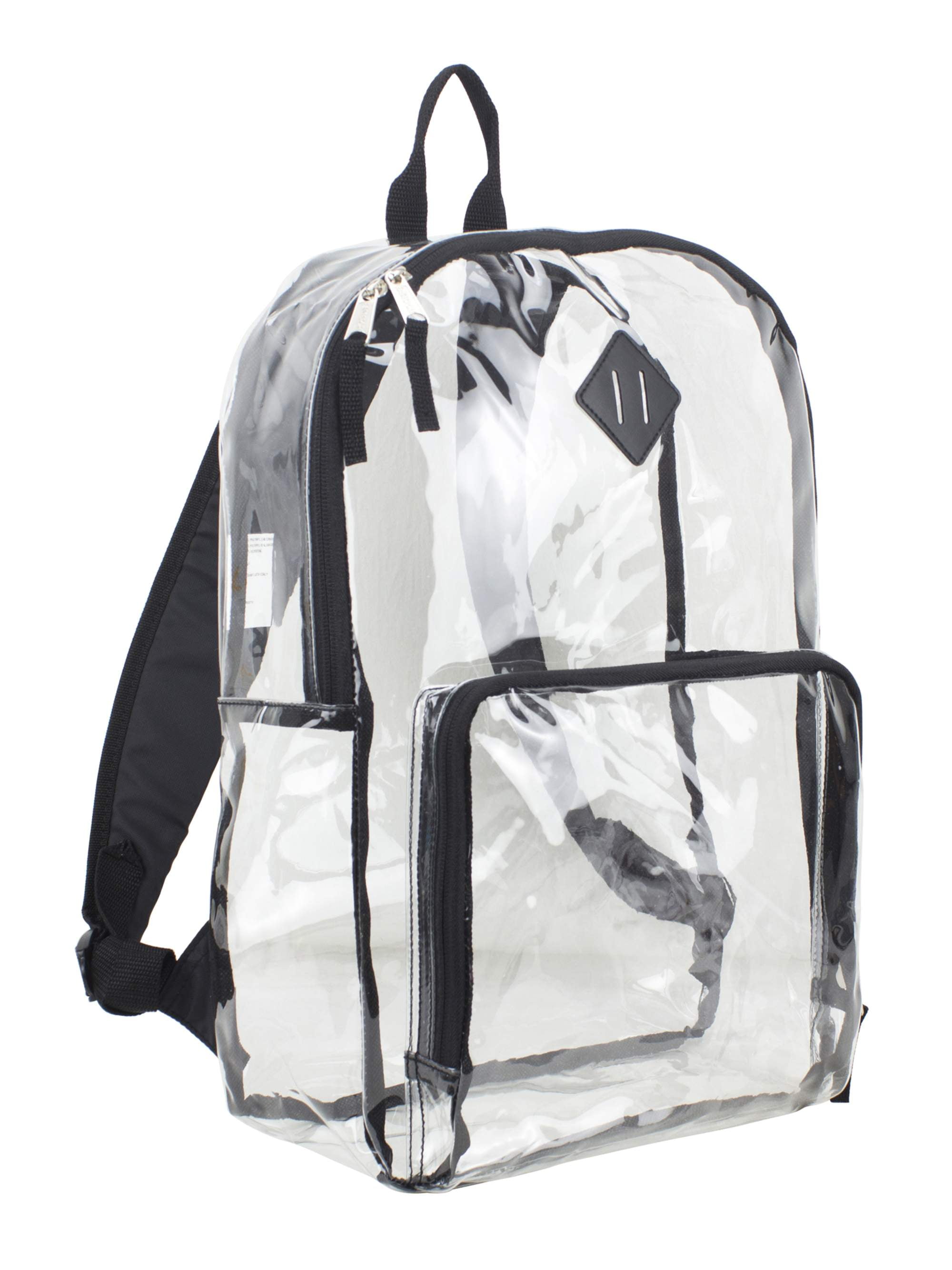 Free 2-day shipping on qualified orders over $35. Buy Eastsport Multi-Purpose Clear Backpack with Front Pocket, Adjustable Straps and Lash Tab at Walmart.com